Two weeks ago I shared with you all about a beautiful bird book I found at a recent flea market.
I am pretty sure this book has every, single type of known bird in it . . . so many beautiful illustrations!
A few pages towards the beginning of the book were devoted to illustrating different kinds of owls. I thought these specific pages were perfect for fall–owls are a staple of fall decor.
A few of you were less than enthusiastic about the idea of me taking out book pages to sell as individual prints (which I completely respect) and offered the idea of scanning the images instead. Well, for the sake of total honesty I have to admit that I still did remove the pages from the book to use as individual prints . . . but I loved your idea of also keeping the images digitally through a scanner.
They are such great illustrations, I want to share them with you today as 3 free printables you can download for your own craft and decor uses.
Click on Images to Download
I thought these images would be fun to use for custom table place cards. It's a super-easy project–just print off the page on card stock and trim around the owl of your choice.
I used card stock that had a pearl finish on it, so my owls have a little shimmer 🙂 A tree branch from my yard sawed into 2-inch pieces is the perfect, rustic base for each card. Using a hand-saw, just slice a small groove in the top of each little "stump" for your owl to slide into.
I hope you enjoy the owls, and would love to know what ideas you have for creative ways to use these images!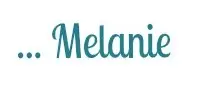 Linking up to: Wow us Wednesdays Your Turn to Shine Party