I found this little chest of drawers at last month's flea market.
I loved the dual tone of the wood drawer fronts and wish I could have salvaged them, but the piece was pretty beaten up.
The problem with these modern-lined pieces is that once you paint them, they often loose their detail and visual interest. One color of paint covering the whole chest can look kind of blah, so you have to figure out some way to add pattern back into them.
I added some hand-painting detail on the last chest of this style that I painted, and it worked really well.
I wanted to do something different with this piece though, so I decided to go for a more sleek, modern look.
It's a little different than the work I usually do, but I really like how it turned out.
The body is painted in Fusion Mineral Paint Liberty Blue (one of my new favorite colors in their paint line) and accented with a herringbone pattern using Fusion's Lamp White and Bronze Metallic paint.
It took me a while to figure out the pattern, and then it was just lots and lots and lots of measuring and taping.
I added a topcoat of Beeswax Finish since Liberty Blue tends to show fingerprints more than other colors.
And you know how I love casters!
I think this chest would be fantastic in a nursery or in a boy's room. The Bronze metallic paint adds just a tiny bit of shimmer to the finish, but not enough to make it really feminine.
Of course, you can shop for all of these products in my online shop to re-create this look yourself!
Thanks for letting me share with you today!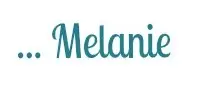 Linking up to: Wow Us Wednesdays