I am certainly not an avid gardener, but when this time of year comes around I always am motivated to try my hand and planting some beautiful things in my yard. Last year, I bought myself two hydrangeas as a Mother's Day gift to myself. I thought I had the perfect spot for them outside my kitchen window, but by August they were both dead. Turned out the "perfect spot" ended up getting about 2 hours of hot Texas afternoon sun, and they both just fried.
I'm trying again this year though, with a new spot and bigger plant.
This spot only gets about an hour of filtered morning sun, and that amount will lessen as the tree above it continues to grow and fill out. I'm keeping my fingers crossed this year! I just love those big, showy blooms and am hopeful one day I will have some to cut from my own backyard to fill up vases around my house.
I had a few minutes yesterday to run up to my ACM booth space, and in honor of my spring gardening urges I put together a sweet little garden vignette.
I've had that grapevine wreath for awhile, and decided to add some extra faux flowers I had on hand to make a pretty display for my old door. Also included is the great, rusty typewriter table I found on my recent Antique Alley trip. I really do think it would make the perfect potting bench or garden flower pot display.
My favorite thing in the display though is the green camping shovel, which was another Antique Alley find. When I saw it I couldn't resist it's bright, beautiful green color. I'm predicting it won't be in my space for long 🙂
I threw it together pretty quickly, but it turned out cute and freshened up my space a bit. I will be doing a much bigger overhaul of my booth next week when I get my new dining table set up there. It's about 90% finished, I'm hoping to wrap it up today and post some pictures this weekend. So stay tuned! And until then, happy gardening 🙂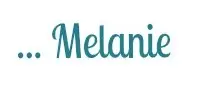 Linking up to:
All Things Thursday Blog Hop, Creative Inspirations, Be Inspired @ Common Ground,
Feathered Nest Friday, Fridays Unfolded, Inspire Me Tuesdays