Last week we spent some time visiting my family back in Tennessee. I had one free afternoon so I decided to take a trip to a wonderful local antique mall (it used to be a Wal-Mart when I was growing up–I call it quite an improvement 🙂 ).
I was mainly looking for a "treat" for myself, but ended up stumbling upon several things to buy for resale in my booth. Here are some my flea market finds from this trip!
I have had vintage tins on the brain lately, and I spotted a few to take back with me.
I love everything about this one! The lady and her dress, the goats, and that it once held bonbons-yum!
This one is quite rustic, but I can't resist anything that has that great turquoise color.
I think those are flowers on the front? Not sure exactly, but lovely nonetheless.
I love finding, selling, and using old tins. I have several scattered around my home and I find them really useful. They make a great place for hiding things you don't want everybody to see, or stacked together work well for adding height to a display.
This one isn't quite a tin, but it is metal.
It is a hand-painted jewelry box, complete with a satin lining. The scene on the front is of an Asian garden. By far my favorite thing about this piece though is that it reads "Made in Occupied Japan" on the base–I love that it carries a little piece of world history along with it.
The best find of my trip to the Tennessee mall last week though was these two trophies, one from the late 1940's and one from the 50's.
I have literally never found a good, old trophy for sale anywhere in Texas. These were both priced so inexpensively too! The one with the wood base is more appealing than the one with the ivory plastic base, but they are both still awesome.
When I showed my finds to my family later in the day, my dad just could not understand why anyone would want someone else's trophy in their house. I tried to paint a picture for him of an office or a "man cave" decorated with old trophies, but it made no sense to him 🙂 Oh well.
I however, think they are fantastic! I don't have any trophies in my home currently, but I do have lots of silver sugars and creamers. Inside those I hide all sorts of random things–nails I take out of the walls, paper clips, thumb tacks, etc. A trophy would make a great stashing spot too.
I've started selling collections of old silverplate flatware as well. I like the idea of creating a flatware set out of mixed and match pieces.
I grabbed a bag full of this beautiful setting at the mall as well. I haven't had time to go through and polish them all up, so I was only able to drop off these few clean pieces for now. Another project to add to my list.
Just a few little smalls to share with you all . . . I am in the middle of a few big home DIY projects right now, so my furniture makeovers are suffering. I hope to get back to work soon, as long as the temperature cooperates and makes it above freezing!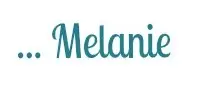 Linking up to: Vintage Inspiration Party, Wow Us Wednesdays, Fridays Unfolded,
Feathered Nest Fridays, The Handmade Hangout, Project Inspired