Does everybody's brain get full of DIY home renovations plans as soon as January hits, or is it just me?
To be honest, home DIY projects and plans are really always milling about in my brain. Another stay-at-home mom friend of mine summed up the problem well when explaining to her husband why she has a constant list of house projects for him to work on: "I'm at home all day with the kids, so what my eyes see all day long are things around the house that need work!" It's a first world problem for sure, but it is hard to ignore the ugly and outdated things about your home when you are in it for 95% of your day.
Well, I have quite a list of things that I'm hoping to work on this year, but my two main projects are my kitchen and my boys' upstairs bathroom. Both are pitiful.
My house was built in 1991, and it shines in all of its Brass-age, Honey-oak, Builder-grade glory. I can live with the brass doorknobs and various brass light fixtures, but those honey oak cabinets just drive me nuts.
If you follow me on Instagram you saw that 4 weeks ago I started prepping a section of my kitchen cabinets for paint.
I was finally fed up with the grease and grime all over the cabinets left from previous owners (which yes, I have tried to scrub and clean many times), and also motivated by a free over-the-range microwave a family member handed down to us. If I could just get these sections of cabinets painted, I could install the microwave and take the small one we currently use off our countertops!
Four weeks later, the cabinets still aren't finished–but they are about 85% done 🙂 I did my research and decided to forego chalk paint and instead paint them the "professional" way, by cleaning, sanding, and priming them. I'm using Benjamin Moore Advanced Paint, and I am very satisfied with it.
Rather than buy and drill for all new hinges, I opted to clean and spray paint the existing cabinet hinges with Rustoleum Metallic spray paint
.
I have also been very happy with this product. It's been so easy to use I just might start spray painting all of that other brass in my house now!
The look I am going for has been inspired by several other bloggers, including Cristina at Remodelando la Casa.
Her kitchen layout is almost identical to mine, and I am amazed at how she made her kitchen cabinets looks very high end by enclosing the space above them and adding molding.
Is that not amazing! Eventually, I hope to extend my cabinets all the way to the ceiling as well (although that may not be a 2015 project).
Patricia at Old Things New also offers an easy DIY solution to upgrading that standard builder's boxy kitchen island.
She added furniture-style legs and wooden gables to her island to give it an upscale look and more functionality. I would love to do the same to my island–replacing my laminate countertop with a bigger piece of butcher block countertop, supported by wooden gables, that would allow for some bar stools to be added for extra kitchen seating.
Up until this point, I have basically had nothing decorative on my kitchen counters. I just haven't been inspired enough to find anything to work with my honey oak cabinets. But now that they are going white, I have started hunting for some pieces to add some flair.
I've already told you I love old tins . . . I have found two so far for my kitchen.
This one I bought from another dealer at ACM.
And this guy I won on Ebay!
I am borderline obsessed with this set of vintage French tins for sale on Etsy.
My birthday is coming up in March, in case you need any gift ideas 🙂
I like things on my countertops to be functional, not just purely decorative. I love this look from Miss Mustard Seed:
As well as this cookbook and locker basket collection from A Bowl Full of Lemons:
It will be a while before I can change out my countertops and backsplash, but I can live with my current countertops as long as my cabinets are white. Adding these little collections of vintage items will go a long way also to adding style to my super-boring kitchen.
I do already have the cabinet pulls I will be adding:
A steal from Pottery Barn on sale. The simple act of adding handles to my cabinetry will make me so happy! The grease and grime stays on them, instead of soaking into the wood drawers and doors. One more step closer to a grease-free kitchen.
Whew, this has turned into a long post! I think I will save my upstairs bathroom plans for my next post. I don't want to overwhelm anybody.
I would love to hear about any DIY home renovation plans you may have, or other great kitchen ideas!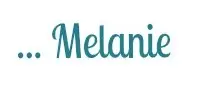 Linking up to: Fridays Unfolded, Feathered Nest Friday, The Handmade Hangout,