I'm sorry I've been a little MIA lately . . . I had to make an unplanned trip last weekend back down to Georgia to visit with some family. Remember the little town I gave you a quick tour of in my post Small Town, Deep South?
I had the pleasure of spending a few more days there working through some family business.
The slower pace of life was nice, although I knew that the whirlwind of my Dallas world was still spinning and would be quite out of control when I got home.
On Sunday my mother and I began our two day drive back to Texas, right through the middle of Louisiana. I hope you can all recognize the site of a quick stop we made.
We bought a few t-shirts, but unfortunately, saw no Roberstons.
We made it back home last Monday afternoon, so I spent the remainder of the week playing "catch-up"–re-stocking my booth, going to the grocery store, buying teacher gifts, and doing some yard work.
The biggest project that was looming over my head though was regaining control of our out-of-control garage.
This is just one side . . . I'm really too embarrassed to show you the whole of it. It's an absolute mess, and most of it is my mess. Know if you are considering becoming an antiques dealer, it is not a glamorous business.
If you don't watch out, junk will completely take over your entire home!
There is a constant in and out flow through my garage of random old things. And I will admit, lately, I have been lazy and have let it get out of hand.
Check out the weeds growing up on that fence panel! I am so embarrassed.
So the garage underwent a major purge today. It's not 100% complete and I don't have an after picture for you quite yet, but it's a whole lot better.
My goal is to make enough room to park our family van inside it because the Texas summer heat is here, and if you leave your car parked out in the sun it is likely to vaporize and disappear.
Also, I would love to have it organized enough that I don't want to pull my hair out every time I step out there.
Now for a more fun order of business, my business cards finally arrived this week! I designed them myself online a week or so ago and am really happy with how they turned out.
And just like I thought, the little cast iron soap dish I found at last month's Trade Days works perfectly as a business card display.
I paid a little extra to have the backs of the cards printed also, and I'm glad I did. I really like my tagline, and this is an easy way to keep it regularly before my customers.
I appreciate you all hanging in there while I've been out of pocket some . . . I have many more furniture makeovers coming up over the course of the summer and lots more pickin' to do, so please visit again. I'm going to go crash on the couch now–I'm exhausted from all that garage work today!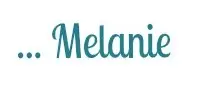 Linking up to: