I have developed a new love affair with antique pine furniture. Those knotty, rustic pieces have been added to my decor favorites list, alongside old books and flow blue china.
I'm not talking about the western-style, orangey-yellow pine furniture you see in mass market stores today, but rather about the really old pieces that are pockmarked with dents and dings from their many years of use.
Old, antique pine pieces generally have lost a good bit of their yellow/orange tint, so I think they are better suited for most people's decor.
That yellow/orange hue along with the visual "heaviness" of most pieces has given pine furniture a bad wrap over the years. Pine was relegated to the only being allowed in "Country" or "Western" decor schemes, but I believe that is changing.
Used sparingly, antique pine pieces can work extremely well in a more modern decor scheme.
A whole room full of pine can still feel heavy and burdened, but adding a pine piece here and there actually adds earthiness to the space and a rustic quality that is charming rather of kitschy.
When paired with light colors and shinier surfaces, antique pine can even become elegant–like this gorgeous antique pine buffet turned sink vanity picture above.
I'm not the only one around who sees the antique pine trend coming . . . Barbara, one of the flagship dealers at my antique mall has swapped out her painted turquoise and white furniture for an entire section of antique pine pieces–and she can't keep them in stock!
I've been keeping my eyes out for antique pine pieces to stock in my own booth space, so I was so excited to find this lovely pine desk at my favorite local flea market last Friday.
I know it's not as impressive as the other pieces picture above, but it was priced well and it had enough of that rustic charm to make it a great buy.
I commented to the dealer who was selling the piece how old pine seems to be really hot at my mall right now, and she was surprised to hear it. Hopefully now that she knows it's in demand she can find more for me next month!
Well, my instincts must have been right because my pine desk sold two days after I brought it into my space 🙂
So what are your thoughts on antique pine?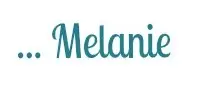 Linking up to: Wow Us Wednesdays