Hi everyone! I have a quick little project to share with you today.
Since I first tried the Fusion Transfer Gel a few weeks ago, I have been wanting to play around with it more and see what other things I can create with it (read about my first Transfer Gel project here).
Last spring a friend gave me a a sewing table he had stored away in his shed for ages. It was his mother's and he wanted someone to try and salvage it, rather than just throw it in the trash. The problem though was that the table was literally in pieces–like he brought it to me with all the various pieces piled in a large box!
A little overwhelmed by a box full of table parts, I let it sit for awhile while I waited on inspiration. After I finally got the nerve to dig through the box, I decided the only real parts that were salvageable were the side panels of the table.
The veneer had pulled all of, but I loved the weathered wood panel at the top and the great carved legs. Surely I could do something with these two panels 🙂
Well, full confession–the panels sat in my garage for another few months because even though I was sure I could use them in some way, I was really lacking in good ideas.
Then last week inspiration struck. After trying the Transfer Gel on canvas, I wanted to try transferring an image onto wood. I decided to turn one of the panels into a decorative piece that could hang on the wall (and maybe even be functional too) by transferring an image from The Graphic Fairy onto the top wood piece.
I painted on a very quick coat of Fusion in Limestone, and once dry, added my image using the Transfer Gel (again, this post here walks you through the step by step method of using the Gel).
A little sanding to distress the image, and then brightening it all up with a quick wipe on of Fusion Wax Topcoat, and here is the new panel:
I added two screw in cup hooks on the underside of the painted panel to give the piece a little more function.
I have it hanging out on my porch now as a place to hang my garden tools, but I think it could also be a place to hang keys. A friend visiting yesterday who saw it hanging up also suggested using the bottom rung as a place to hang towels, which I thought was a great idea too (she is a little more creative than I).
The swallow image on the weathered cream paint looks really cool. I love how transferring an image creates a totally different look and texture than painting one on.
And just a little shoutout to my sweet potato vines planted in the box underneath where the panel is hanging. They are going nuts now that it's finally not 200 degrees outside!
So next time you see some great looking scrap wood lying around, don't throw it out! Try transferring your own image onto it and with a little creativity, you can have a one-of-a-kind piece.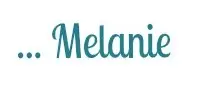 Linking up to: Metamorphosis Monday, Wow Us Wednesday