I have loved creating my own home-based business.
The process of starting and growing Lost & Found has been an adventure and a great blessing to my family.
As a mom who stays at home with my young children, the ability to use my talents and skills to earn extra income from home has been invaluable.
Stocking my antique booth, selling painted furniture, and writing for LostandFoundDecor.com are often the bright spots of my days.
However, there is a down-side to running a business out of your home.
As Lost & Found has grown, my responsibilities have increased and the time commitment needed to pull it all off has tripled. What started out as mostly a hobby has morphed into a true business that requires part-time work hours from me as its CEO.
So for the past few months, I have been in the process of finding and setting boundaries at work for my own home-based business.
It was time to put some structure to this growing agenda, and fence in "work" so that it wouldn't overrun "home."
It's not a perfect system yet, but I wanted to share with you what I have learned so far.
For anyone else who is working from home and looking to set greater boundaries between your work and home life, I have three suggestions for you.
#1: Determine your Weekly Work Hours
When I first started my antique booth, I would fit my picking, cleaning, and painting into any open slot I could find in my schedule–while the kids were napping, in the evenings after they are in bed, or if they were busy playing outside or gone at a friend's house.
I was enjoying the work and so it wasn't a problem to give myself to it all throughout the day and evening. But as my responsibilities grew this "Here and There" work hour plan didn't cut it anymore.
I now do my best to set aside specific blocks of time during each week that are my designated "work hours."
During those times, I don't put away dishes, fold laundry, or pick up scattered toys as I walk by.
If I am home and my husband is home or if I have hired a sitter for my children, I do my best to work upstairs with my door closed and to not engage with what is going on in the home world.
Why does the "Set Work Hour "approach matter, versus the "Here and There" approach?
When I do not set my work hours and do my work here and there, I am less efficient.
I am scattered, and my creative process is repeatedly interrupted, resulting in loss of motivation and lots of unfinished projects.
But the biggest downside to the Here and There approach to work hours is that my responsibilities seem to never end, and I never feel the satisfaction of a finished day.
The author of the classic book on setting boundaries in all areas of your life (appropriately called "Boundaries"–a must read in my opinion) says it this way:
Work will grow to fill the time you have set aside for it. (Boundaries, Dr. Henry Cloud and Dr. John Townsend).
If you have no set end time for your work, then your work will expand to fill every ounce of free (and even not free) time that you have.
Rest, time off, and fulfilling other non-work responsibilities will feel impossible.
#2. Determine the Level of Access you will Allow to your Home.
When you work out of your home, there is no "office" to receive customers, nor is there any warehouse to store your inventory.
If you are like me, your work things are scattered throughout your home–sometimes taking over entire spaces.
I have begun to set more physical boundaries in my home for where my work items are stored.
I don't want to see work in every room of my house.
Some spaces I have declared "business-free" zones, which has given me a few places in my home where I can go relax and not be thinking about my tasks yet to do.
I also have set boundaries for how customers can access me while I am in my home.
Since I started retailing Fusion Mineral Paint the amount of phone calls, Facebook messages, and emails I get from customers has grown significantly.
I absolutely love talking with my customers and answering their questions, but I have learned that I need to set appropriate boundaries for how I can be reached and when I will respond to customer requests.
Most of my retailing is done at my antique mall locations, but from time to time I do sell an item or some paint from the stock in my garage.
I like being accessible and I really don't mind when a friend or neighbor asks if they can drop by and pick up some paint, but I have learned that if I set a precedent that allows customers to shop from my home, then more and more will begin to ask.
There have been occasions where the antique mall has been closed and a desperate customer needs more paint for their project, and so they ask to come to my home in the evenings to pick it up.
Those singular instances in themselves I really don't mind, but when they start to become a pattern, I will have a problem.
I need to determine how and when I will allow business to be conducted in my home, and doing so will help me tell a customer "no" when their visit would be inconvenient for my family.
Another quote from Drs. Cloud and Townsend:
Make sure that the job, which is literally never done, does not continue to spill over into personal life and cost you relationships and other things that matter. (Boundaries)
#3. Take Time to Adjust your Boundaries as your Home Based Business and Home Life Changes
Summer vacation just started, which means my kiddos are home from school.
While my older two boys were in school I had easy, daily work hours while my youngest took his afternoon nap.
This new season though means I need to make some adjustments to my work expectations and schedule.
During the school year I typically don't have to hire a sitter to accomplish any of my business tasks.
But in the summer, a have a sitter that comes for 3 hours once a week to help give me just a few, defined work hours each week.
It has been hard for me to add babysitting costs into my business expenses, but I realized it was necessary for this season and I can adjust again when school starts back.
As my children get older, my work boundaries will adjust more.
Right now, there isn't a lot they can do to be a part of my business tasks. In a few more years though, there will be lots of things they can help me with and I will be able to blend my Mom-Time and Work-Time a little bit more.
That's one of the great things about boundaries–you are in control of them, they don't control you!
As life and responsibilities change, so can the boundaries for your work.
Taking responsibility for your work and home life gives you great freedom to be the master of your own time, rather than a slave to the clock or expectations of others.
When you are proactive in setting boundaries, you set the rules and you are the boss.
I hope these three steps have given you a few tracks to run on when thinking about setting boundaries for your home-based business.
Giving structure to your business is a work in progress, and you will probably make some mistakes along the way. But don't give up!
Your business, family, and home life will be much better off if you persist in the process of reigning in your work.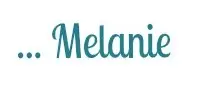 Fence photo used courtesy of FreeDigitalPhotos.net
Linking up to: Wow Us Wednesdays, Metamorphosis Mondays