My boys have been gone this week at their annual "Cousin Camp," as we call it. My in-laws and husband's brother and sister graciously take the boys up to their neck of the woods for a week every summer, and it has become an event my boys look forward to every year.
I was kind of hoping to take advantage of the quiet house this week by spending some time relaxing after the Haven Conference and maybe even finishing up my guest bathroom makeover . . . but neither of those things happened. It ended up being a really busy week with a very full schedule. I'm learning that in this stage of life, I'm probably not going realize many of those dreams of long, relaxing days.
One of the things on my to-do list this week was to finish up a custom painting project– a large china cabinet going from basic dark stain to a distressed white. If you follow me on Instagram, you may have seen some peeks of the after photos of the cabinet. Don't worry though! Next week I am going to head back over to my client's home to do a full shoot on the piece.
For now though, I want to tell you about the work I did on this cabinet's hardware.
The hardware was plated brass and had tarnished a great deal over time. The client wanted to try and shine up the hardware, which I attempted first with a good soak and scrub. But I just wasn't getting anywhere–after a thorough cleaning and polishing the hardware still looked pretty blah. There were also some pitted spots where the outer brass had rubbed off, and no amount of polishing would fix that.
So I decided to try another method and give the hardware a fresh finish using paint from the Fusion Metallic Line. (do you know about Fusion Mineral Paint yet?)
Along with its standard paint, Fusion also carries a line of high-quality Metallic Paints and Gilding Pastes. The Bronze Metallic Paint was a perfect match for my client's hardware–Yay! I love opportunities to try out new Fusion products 🙂
The first step was to give the hardware a light sanding with some medium grit sandpaper, then wipe each piece off well.
You can see how the sanding roughed up the surface of the metal just enough to give the paint a little extra something to grip.
Next, I used a very small artist's brush to paint on the bronze in long strokes. It blended in perfectly.
In the above picture, the right side of the bottom piece of hardware has been painted. Can you see how smooth and clean it looks now?
Here is another shot with the piece on the left completely painted compared to an unpainted piece on the right.
A little creative problem solving helped me stick the knobs up to paint as well.
Just one coat, then I let them set to dry. So easy! It took me less than 10 minutes from start to finish.
Had the client wanted to change the hardware's appearance more, I could have painted on the Fusion Metallic Silver, or Pale Gold, or Copper to create a totally different look.
In all honesty this is my first time ever painting furniture hardware, and I am so happy with the result. I now have a great trick in my tool kit for anytime I'm not able to shine up hardware like I want.
Stay tuned for a full reveal of the china cabinet next week.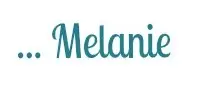 Linking up to: Made by You Monday