Every once in awhile I stumble upon a really easy furniture piece to makeover. It's so nice when a piece comes to me sturdy, with no chipped veneer or missing knobs, no broken drawer bottoms . . . just in need of new paint.
I don't buy these easy pieces often, because generally the more broken the furniture is, the less I can buy it for. Kudos to my hubby though for spotting this gem on Craigslist last Saturday.
He called the gentleman selling it, made him an offer, and it was back at our house by Saturday evening. It truly needed nothing except a new color scheme–that old, dirty yellow just wasn't working anymore.
A piece like this is the perfect candidate for chalk paint; sanding and priming this piece for latex would take so much time, but by using chalk paint you can start painting right away and create a whole new look in less than 2 hours.
I started off by wiping down the entire piece with a damp cloth, making sure to get any sticky or extra dirty places clean. Then I painted on a coat of Annie Sloan Duck Egg Blue, and only had to touch it up in a few spots rather than give it a full second coat.
I wanted to highlight the trim details in white, much like they were originally. I took pictures on my cell phone before I started painting so I could remember all the trim places that were white, then just hand-painted them in some Annie Sloan Old White, using a small artists' brush.
The hand-painting by far took the longest time, but it also made the biggest impact on the piece. I chose not to distress the chest at all because I didn't want that yucky yellow showing through, so I added some depth and character with dark wax instead.
I started the project at around 2:00, and was completely finished by 8:30, and that includes several long breaks for hanging with kiddos and cooking dinner. Chalk paint makes it so easy!
Here it is with its new, updated color scheme:
I love it! Of course, I'm partial to blue and white . . . but I'm pretty sure most anybody will agree that this blue looks better than that dirty yellow.
See what I mean about the white trim making the big impact? And it doesn't matter that the white is not perfectly painted; using the dark wax on top helps blend the two colors together, while also sealing the chalk paint.
It's the perfect amount of contrast. The dark wax tones the white down too so it's not too bright.
I love the beautiful, original hardware.
Such great detail.
And it has cute little legs too!
***********************************************************************************************
GIVEAWAY NOW CLOSED
I am also so excited to announce a giveaway today from online boutique store VintageMaya.com. I was thrilled when Vintage Maya contacted me and offered to share $50 in shop credit to one lucky Lost & Found reader.
If you're not familiar with Vintage Maya, it is a curated, vintage-inspired online boutique that specializes in bringing to the market unique fashion and home decor items direct from designers around the world.
Their business logo is "Beauty, Love, Artistry" and their mission statement speaks of bringing back a "simpler time . . .Where an artist can make what they love and be able to make a living from it". I appreciate their efforts to bring small business designs to the online world, and their love of items that tell a story.
Some of my favorites from their collection are items from the butterfly dinnerware line,
this whimsical, hand-sewn pillow,
and this beautiful wool shawl, hand-made by local artisans in Nepal.
Wouldn't you love $50 to spend at VintageMaya.com? Here's how you can enter to win!
GIveaway now closed
1. Be a follower of Lost & Found by either by email, RSS feed, or Facebook. Leave a comment telling me how you follow.
2. Visit VintageMaya.com and browse their shop. Leave a comment telling me what item you would like to order with the $50 credit.
3. Follow Lost & Found on Pinterest, and leave a comment telling me that you are a follower.
4. Follow Vintage Maya on Pinterest, and leave a comment telling me you are a follower.
Each person can have a total of four entries by following the above instructions. The giveaway will end midnight CST on Sunday, August 10th, and is open to U.S. residents only who are 18 or older. A winner be chosen at random and emailed a promo code to use for site credit. Please be sure to provide a valid email address. Best wishes!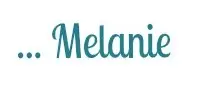 For full disclosure, I received compensation from VintageMaya.com for promoting its online store in this giveaway. All opinions of VintageMaya.com and their products are my own and are not influenced by any outside party.