I get lots of questions from friends and family about what types of paint I use to paint furniture and what my thoughts are on the different paints available.
Most of those questions center around milk paint vs chalk paint–the two hot furniture paints out on the market right now.
Other bloggers have taken aim at answering this question about the pros and cons of each paint, but everybody has a unique perspective, so I thought it would be helpful to offer mine as well.
Milk paint has been around for quite awhile, but from my understanding chalk paint is a relatively new product.
In the past 2-3 years both types have gained lots of popularity because of their ease of use and great color pallets.
They are both wonderful products, but they produce different results.
There are several different brands of each, but the two I use are Miss Mustard Seed Milk Paint, and Annie Sloan Chalk Paint (update 4/15, I have also now used CeCe Caldwell, Maison Blanche, and The Plaster Paint Co. paint).
For the purpose of this post, you can assume any mention of milk or chalk paint refers to these two brands.
Let's get started!
---
Milk Paint
Milk paint comes in a powdered form and is mixed with water before use.
You only want to mix up as much as you will use in one sitting, because the paint is perishable.
It is a thin paint, and can produce many neat effects, from looking like a colored stain to that awesome "chippy" effect you have probably seen.
Milk paint requires no prep on the furniture, although how well it sticks depends on the existing glossiness of the furniture's finish.
The more glossy the finish, the more the paint will naturally peel and chip away.
Here are the Pro's of Milk Paint:
affordable cost
beautiful color pallet
creates interesting, one-of-a-kind texture with its natural chippiness
environmentally friendly
different colors can be mixed to create your own custom color
Here are the Con's of Milk Paint:
can be difficult to mix and get the paint smooth
is a little unpredictable, the chippiness cannot be controlled without purchasing another product to add to the paint
color can easily turn streaky as pigments separate, you have to keep mixing the paint you're using
I really love using milk paint, although I would not recommend it to a furniture painting "beginner" because it is so different than any other kind of paint you may use.
It requires some practice, but once it's mastered you can use it to create really unique looks.
[/et_pb_text][et_pb_text admin_label="Intro & Milk Paint Text" use_border_color="off" background_position="top_left" background_repeat="repeat" background_size="initial" _builder_version="3.19.2″]
Here are a few pieces I have painted with milk paint (click on any to be taken to the full how-to for each piece):
Typewriter with Apron String interior Oak Secretary
Primitive Cabinet in Shutter Gray
I usually save milk paint for those pieces whose natural surface is in good shape.
I like the chippy effect, and so I tend to only use milk paint over surfaces that I am ok with showing through.
You can find milk paint for sale at a local paint retailer, or in here in my online shop.
Chalk Paint
Chalk Paint is sold in quarts and has a wide range of trendy, yet classic colors.
It's a thick paint that you can use at full strength, or water down to your liking. It will stick to just about anything, so it is a great option for covering a laminate wood surface or even metal.
It is almost fool-proof to use, and because of that, I consider it worth the almost $40 a can pricetag.
Several of the colors I have used covered well in one coat.
Each quart of paint will go a long way–I have painted a full size bed frame (with rails), dresser, and desk with hutch with one can.
Like milk paint, it distresses easily and requires a top coat of some kind–it has to be sealed with either a furniture wax or poly product to create a long-term, durable finish.
My preference for a sealer is a furniture wax and those can be used to add additional depth and texture to the piece.
Chalk Paint Pro's
very easy to use.
provides great coverage and can transform a piece quickly
beautiful array of colors available
versatile paint, easy to clean up and store
easy to mix and create custom colors
Chalk Paint Con's
high cost, roughly $40 a can
Annie Sloan's line lacks dark colors
can't create the interesting natural "chippy" look that milk paint can
I would recommend chalk paint to anyone, even to beginners.
It's a great time saver because it will stick to anything without having to previously sand and it dries in about 20 minutes.
It does need some sort of top coat to take away that chalky, flat look though (as well as to seal the piece), and personally, I think using one color for a whole piece can look a little cheap.
I think my pieces have gotten better over time as I have learned how to use more than one color to add interest and detail to a piece.
Here are some pieces I have done in chalk paint:
Duck Egg with White Accents and Dark Wax
French Provincial Chest in Old White with Dark Wax
French Provincial Nightstand in custom color mix
Hand-Painted Waterfall Chest of Drawers in custom color mix
So who is the "winner"? Well, neither.
I love and faithfully use both paints.
Each has its own unique qualities though, and so I pick which to use based upon the piece I am painting and my vision for it.
They are both awesome products and are taking over the DIY world, so maybe you should give one a try.
I hope my thoughts have educated you a little, I'm happy to answer any other questions you may have.
Happy Painting!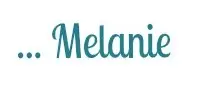 Update: My original thoughts and opinions in this post still hold true, however I now use Fusion Mineral Paint in replacement of chalk paint (any brand).
While you're comparing and contrasting, you may also want to read my step-by-step Chalk Paint vs Fusion Mineral Paint post…now back to the milk paint vs chalk paint.