Last Friday I braved the nasty, humid, way-too-hot-for September weather to dig around at the Canton First Monday Trade Days. It's been a few months since I've gone, so I needed to find some fresh inventory for my booth space.
Unfortunately, it wasn't my best trip down there. The pickings were pretty slim. And to be honest, I was so hot and sweaty that I quickly lost interest in digging through the piles of junk.
A stop by one young lady's booth though redeemed the day. Her space was stocked to the brim with old books, and she was selling them cheap.
Vintage books aren't the most profitable thing that I sell, but I still can't resist buying up stacks of them when I find some at a good price.
I have been selling more of them recently in my space, and on the days I work up at the antique mall I see lots of books pass through the checkout line. One customer mentioned that the uptick in sales can probably be credited to Joanna Gaines and her HGTV show, "Fixer Upper." I don't have cable so I don't watch the show (I know, I am probably the only person on the planet who doesn't watch it), but from what I hear she uses a lot of books in her decorating.
Well, Mrs. Gaines you may have made decorating with vintage books popular, but I was into that waaaay before it was trendy. Haha, just kidding 🙂
I am a sucker for the aged color of vintage books, and their beautiful script and artwork.
Maybe in our next house I can have one of those gigantic libraries where there are bookcases built in all the way up to the ceiling and one of those sweet rolling ladders . . . Hey, a girl can dream, right?
Besides regular novels, I also found some children's books that have gorgeous, color illustrations inside of them.
This is where the "instant art" part of this post comes in . . . old books are a fantastic place to look for inexpensive artwork. Carefully separate the pages from the binding, trim the pages if necessary, frame, and voila! One-of-a-kind instant art.
These two geography books were another awesome find.
The typography of these books is truly stunning.
Both of these books are in pretty bad shape, and so I will be pulling out the pages to sell separately for artwork as well. Don't worry–I checked to make sure they weren't worth like $1000 or anything . . . and they're not 🙂
Rather than them winding up in the trash because they are falling apart, at least some of these beautiful pages can be preserved and have new life as art.
I also found a newer bird study book that has over 200 pages of gorgeous illustrations.
So have I turned you into an old book lover yet? If not, I'm sure I will post again about more book finds in the future and maybe I will convert you then.
And if you love this look but haven't had any luck finding your own old books, be sure to check out one of my great partners, Belle Maison Art. There you can find a wonderful selection of vintage-inspired images ready to frame and very affordable prices.
Have a great day!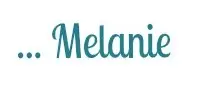 Linking up to: Wow Us Wednesdays Vintage Inspiration Party