I love it whenever I find a stash of old books!
Just recently, I was at an outdoor flea market looking for some treasures.
Unfortunately, the pickings were pretty slim. And to be honest, I was so hot and sweaty that I quickly lost interest in digging through the piles of junk.
A stop by one young lady's booth though redeemed the day. Her space was stocked to the brim with old books, and she was selling them cheap.
Vintage books aren't the most profitable thing that I sell, but I still can't resist buying up stacks of them when I find some at a good price.
I have been selling more of them recently, both in my antique booth space and in my online shop.
Using old books as decor was made popular several years ago when the Fixer Upper craze was in full swing.
Well, Mrs. Gaines you may have made decorating with vintage books popular, but I was into that waaaay before it was trendy.
I am a sucker for the aged color of vintage books, and their beautiful script and artwork.
Maybe in our next house I can have one of those gigantic libraries where there are bookcases built in all the way up to the ceiling and one of those sweet rolling ladders . . . Hey, a girl can dream, right?
Besides regular novels, I also found some children's books that have gorgeous, color illustrations inside of them.
This is where the "instant art" part of this post comes in . . . old books are a fantastic place to look for inexpensive artwork.
You can carefully separate the pages from the binding, trim the pages if necessary, frame, and voila!
One-of-a-kind instant art.
These two geography books were another awesome find.
The typography of these books is truly stunning.
Both of these books are in pretty bad shape, so if someone wanted to take them apart for art I don't think it would be an issue.
I plan on selling them as a whole book though, and I'll let the final owner decide how they want to use them.
Rather than them winding up in the trash because they are falling apart, at least some of these beautiful pages can be preserved and have new life as art.
I also found a newer bird study book that has over 200 pages of gorgeous illustrations.
So have I turned you into an old book lover yet? If not, I'm sure I will post again about more book finds in the future and maybe I will convert you then.
And if you love this look but haven't had any luck finding your own old books, Belle Maison Art is a great online shop . There you can find a wonderful selection of vintage-inspired images ready to frame and very affordable prices.
Have a great day!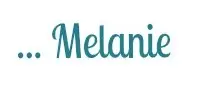 Linking up to: Vintage Inspiration Party