I have developed a love lately for old pieces of enamelware.
The pieces sport a wide range of beautiful vintage colors and have a homey but still elegant style.
I love decorating with pieces that were once utilitarian, but finding them a new life and purpose with our new times.
I found a few posts on Pinterest that showcase some great decor ideas for vintage enamelware.
Here is a repeating display of tall, enamelware pitchers. I like their long lines and color progression.
Or check out this collection of blue swirl enamelware (even the super rusted out one!) decorating an outdoor shed.
Another very creative idea I saw was turning a lidded enamelware piece into a bird feeder. This would provide a bright pop of color in an otherwise dull winter landscape.
I also liked the collection of bath items housed in an enamelware tub.
A found an old, white enamelware basin awhile back at a farm sale. It had some bad rust spots, including a few small holes in the bottom.
I decided to use those holes to my advantage and turn it into a planter 🙂
It's housing my budding strawberry plant now and looks great filling an empty spot on my fence. I mounted two iron landscaping brackets onto the fence and the basin sets perfectly inside them.
Do you have some vintage enamelware sitting around that you could find a new use for?
For courtesy, if pinning any of these images (except my one image above) please visit my Vintage Decorating Ideas Pinterest Board and pin the images from there so they will receive proper credit. Thanks!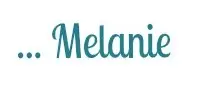 Linking up to:
Sits Saturday Sharefest, Say G'Day Saturday, Creativity Unleashed,
Silver Pennies Sundays, The Scoop, Nifty, Thrifty Tuesdays,
Knick of Time Tuesdays, What We Accomplished Wednesdays,