I've been so busy working through my pile of furniture projects and getting my Fusion Mineral Paint ordered that I haven't had a chance to show you all some recent finds. Please forgive me! It's been so much fun playing around in my redesigned booth space–the siding walls and pretty new floor are proving to be a great backdrop for inventory.
This is mainly an eye candy post, no real tips or tricks up my sleeve to share. Just some good flea market finds and loot. So sit back and enjoy!
I didn't get a chance to properly stage this milk-painted primitive cabinet for you all . . . But here she is sitting pretty.
This homemade yarn spool tote is super fun. The display options really are endless–teacups, ribbon, or trays like I have.
Some vintage textiles, including a hand-stitched quilt that I am in love with (*fingers crossed that it won't sell*).
And y'all know that I love my old books! This children's art book is barely holding itself together, but the colors are amazing.
Each spread has a drawing to color in on the left and a free drawing page on the right. I love thinking about the children that spent time in its pages.
A fantastic botanical drug tin in a gorgeous mustard yellow.
The best part of this green crate is the original produce labeling still on the side!
I've added a selection of various burlap ribbons in my space too.
And we'll end with some metal pieces . . . a brass garden chandelier with just the right amount of rust,
and my favorite recent find, these nesting copper measuring cups.
These actually sold the day I put them in my space 🙂 My instincts must have been right on these.
Thanks for taking a little booth space tour with me, happy weekend everyone!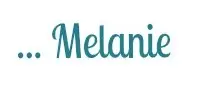 Linking up to: Silver Pennies Sundays, Metamorphosis Monday