Are you getting tired of hearing me talk about Fusion Mineral Paint? I sure hope not 🙂 (If you have no idea what I'm talking about, try going back and reading this post).
If you follow me on Facebook you have learned a lot already about this new furniture paint on the market, since on Sunday I declared it "Fusion Fact Week" on my FB page.
I promise I will talk about other things again . . . I am just so excited though to share this new product with you all! When I stumbled upon it a few weeks ago online, I was so intrigued with it and had high hopes that it really would be a transformative product in the furniture paint world.
After a whirlwind Merchant application and acceptance, paint trial kit ordered and used, and ACM display negotiated, I am just a few days away of having Fusion Paint ready for sale. I'm honestly quite giddy.
Let me show you why:
Here is my friend's antique desk she had asked me to makeover. It was hers as a young girl and now resides in her guest room, and per her instructions I was to "make it pretty."
I had my Fusion merchant sample kit in hand, so I decided to try it out on this piece.
In my merchant sample kit I received 4 colors, Algonquin (a brown-gray), Champness (light-blue), Casement (creamy-white), and Ash (dark gray-black). I knew I needed a light blue-ish gray for my friend's desk, so I set out mixing all 4 paints together to get the color I was looking for.
I wasn't sure how the Fusion would mix given that each color is formulated from the pigment up (meaning there are slight difference in the make-up of each color), but it mixed just fine. Once I got the gray I was going for, I brushed the paint straight on to the varnished wood surface–no prep except for wiping off some dust.
Fusion paint is NOT chalk paint, but similarly to chalk paint it can paint most any surface with little to no prep. That was true for this piece–the paint stuck to the topcoated wood and covered very well.
A few things I noted . . . Since Fusion is 100% acrylic it is a much thinner paint than chalk paint (I learned that the hard way when I poured way too much out of the bottle on my first try).
Since it feels thinner, I was thinking that it would not cover well, but it painted on smooth and solid. Fusion does not begin to dry right away as chalk paint often does, so it was easier to go back and smooth over rough spots and deal with any drips. Painting with it really was, well, pleasant 🙂
Had I mixed up enough of my custom color I could have gotten away with one coat of paint, but I was stretching it so my coverage was a little thin in a few areas. A second coat was added a day later, and the top of the desk was sanded down and refinished with Minwax stain in Jacobean. And lastly I added a coat of . . . no, wait, I didn't have to wax it!
As always, flipping furniture is all about seeing the before and after, so here is my friend's now "pretty" antique desk:
I love whenever I get the chance to do some hand-painting, and I thought the embellishments would work well adding interest to the flat drawers.
The new knobs are from my favorite knob source–Hobby Lobby–and bring a pop of brightness to the otherwise neutral color scheme.
The top of the desk refinished beautifully.
And yes, I was able to distress the paint where I wanted. Since Fusion cures up hard without any wax or topcoat, there have been questions about whether or not a distress look can be achieved. I actually gave the entire piece a light sanding with fine grit paper once I was finished, sanding extra on the places where I wanted distressing. It was easy as pie.
The picture can't do it justice, but I'm hoping you can see the smoothness of the paint's finish, and again, with no wax!
It feels nice too, not flat or all chalky. It's somewhere between an eggshell and satin finish, but it's buttery smooth 🙂
Another pro for the paint–it's water resistant so if I made a mistake while I was hand-painting (which I did) I just wiped the white craft paint off with a wet rag and started over. The base paint layer stayed perfectly smooth.
So am I happy with it? Yes!!! I am so excited about being a Merchant for this paint and so glad I could use it to make my friend's desk pretty again.
Several of you have asked about where you can get Fusion paint . . . Well, shortly I will have it available for purchase here on my site. It is now for sale on my site, just head to Buy Fusion Mineral Paint!
Or, if you are local to the North Texas area you can purchase some at Antique Company Mall in downtown McKinney, or at The Feathered Nest in historic downtown Plano.
In the meantime though, I have some sitting in my garage waiting to be tagged and inventoried–why not offer some to a lucky reader now?
I am thrilled to giveaway to one reader 2 tester pots of Fusion Mineral Paint (your choice of colors) as well as one Fusion Brush Soap, made of linseed oil.
This has been a long post . . . if you've read this far you deserve something for free! The giveaway is open to residents of the US and Canada, 18 and older. Enter below, and good luck 🙂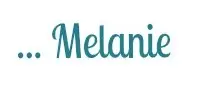 Linking up to : Wow Us Wednesdays, Furniture Feature Friday, Fridays Unfolded,
Inspiration Friday, Link Party Palooza, Silver Pennies Sundays, Show & Share Party