My husband and I spent the better part of last week with my family in a small town about 2 hours south of Atlanta, Georgia. The occasion for our trip was not a happy one; we were there to attend the memorial for my uncle who passed away suddenly and under tragic circumstances last Monday.
We spent our time there visiting with distant relatives, giving away lots of hugs, and eating ridiculous amounts of food brought over to my aunt's by anybody and everybody in town. We grieved our loss together, and spent time sharing memories of our father, brother, husband, son, and uncle. It was very sad, but healing at the same time.
The little town where my family all lives is called Hawkinsville, and it is where I spent my summers and holidays. My aunt and uncle have one son who is a year older than me, so we were playmates during my family's visits.
He and I spent countless hours climbing the big magnolia tree in my grandmother's side yard, making mud pies, and playing with the old circus toy set tucked away in my grandmother's closet.
The Georgia of my childhood memories is a magical place, and my uncle was a big part of that magic. He loved music and to play guitar, and he would always call me "Mel Mel". It feels like some of that childhood magic left with him; I don't think visiting there will ever feel quite the same.
While there, I remarked to my husband that I didn't have any memory of ever visiting in the springtime. The landscape was so much more beautiful than I knew it could be.
Everywhere I looked there were blooms–purple wisteria, pink azaleas, white bridal wreath bushes–all framed in soft lines by streams of moss hanging from the tall pines. You know you're in the deep south when you see moss like that!
My own little suburban world here north of Dallas is all new and really quite sterile. It was refreshing while down in Georgia to be around so much that was old.
Hawkinsville has many beautiful historic homes, some restored to their former beauty and others turning into mere skeletons of their past. But they all have something that I can't find in my hometown, which is character.
The long, front porches where people do really still sit and talk,
stretches of land with plenty of room for kids to roam and flowers to grow,
and tall trees that frame the lots, offering that much-needed shade once summertime comes.
This one is right around the corner from my mom's house, and has been fully restored. It was falling apart when I was a kid though and my cousin always referred to it as "The Spook House".
Imagine it with peeling paint, broken windows, and overgrown bushes and you may can see why it earned that name.
Here is another home not far from my mom's. It's a work in progress that I think is just about finished. The backyard is loaded with architectural salvage that appears to be living a new life as landscaping features.
Of all the houses I saw though, the junk lover in me was most intrigued by this one:
This is another site I would never see here in my town . . . My mom said this stuff has been out here for quite awhile! There was so much there I could have taken off with me, and I'm pretty sure more treasures were buried in that dumpster.
I don't think the airlines would have let me check boxes of junk on my flight back home though. It's so hard to pass up good junk.
I am thankful for our few days in Georgia with all of my family, even under the circumstances. The days we spent there were a reminder that a slower pace, more simple life does still exist.
There are still places where people drop in unannounced just to "visit," and where you see families walking down the street to Dairy Queen on a Friday night.
There are still places where there is a deeper sense of place and history, where even the street signs have a unique character. I miss it, really, and long to spend more time there with my own children so that they can experience some of those things too.
I'm so very sad that they won't get the opportunity to get to know my uncle. I am so thankful though for the memories I have of time spent with him and his family.
And I am eternally thankful to know that he was a follower of Jesus and is now resting in Heaven with the Father. Thank you for letting me share a few of those memories with you, and for coming along on a brief tour of a small town in the deep south.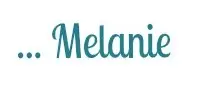 Linking up to: