I had a nice little pity party for myself this past Sunday.
To be fair, it had been a rough few days and I wasn't my best self.
The Friday before, my middle son had surgery to have his adenoids removed and his airways and throat scoped to look for possible scarring.
He has been suffering from chronic congestion and coughing fits for over a year now, and the doctor was also concerned that he may have some issues in his airways from when he was a little baby with feeding and intubation tubes down his throat.
You see, he was born 8 weeks early, weighing in at 2 lbs. 13 oz. (why he came so early is another story for another day).
He spent 5 weeks in the NICU, including 48 anxious hours on a ventilator. Another 3 weeks of feeding tubes followed.
All of those tubes in those tiny little passages had caused some scarring, and the ENT was concerned he might need more surgery.
Thankfully, the scoping showed only minor issues that shouldn't cause more problems, and his adenoid removal went very well.
He is now back to being a happy, active 6 year old and we are hopeful his sinus problems are cleared up for good.
Sorry for that rabbit trail, but his premature birth (as well as a premature delivery of my first child) is a major part of my story that I'm not sure I have ever shared with you all.
Because those boys are now 8 and 6 year olds, (correction, 11, 9 & 6 year old now!) I don't think much about those days anymore.
But hearing the ENT talk about these latent issues my son has as a result of those NICU days brought back many painful and sad memories for me.
Shortly after he came home from having his surgery Friday morning, I found myself upstairs in bed with a terrible stomach virus. I spent all day Friday and most of Saturday recovering, wondering if I may wind up in the hospital myself!
So it had just been a crummy weekend on the personal and family front.
Then, another weekend of terrible sales at my ACM booth just tipped me over the emotional edge . . . and the Sunday Pity Party began.
Despite redoing my booth space and putting in a ton of new inventory, my mall sales have been flat.
Thankfully, the Fusion Mineral Paint has been selling really well, but I was starting to doubt if maybe my days as an antique dealer and selling painted furniture were over and maybe I would just need to sell paint.
Here's the deal – running your own business is fun, but it's also hard.
Its success or failure lies entirely on your shoulders, which means you have to be secure and sure in your decisions and plans.
Insecurity and owning your own small business don't go well together.
I have always struggled with insecurity and comparing myself to others . . . and I have been bad at it lately with regards to my business.
I know dealers and other vintage decor sellers who
sell more handcrafted items than I do
find more free items than I do
pay less for their inventory than I do
pick in better and more remote places than I do
have a higher profit margin than I do
pay less rent than I do (or none at all), and on and on and on.
I had someone mention to me recently that maybe selling paint and doing the how-to's on my blog and in workshops wasn't the best business idea for me, since everyone would learn how to paint furniture themselves and stop buying my pieces.
The logic was that I would work myself out of a job.
After not selling a furniture piece in my ACM booth for 2 months, I was starting to think maybe they were right . . .
But then so very graciously, after my Sunday Pity Party, God brought a Monday Compliment Day along.
I received a phone call from the mall saying there was a lady who was buying not one, but two of my furniture pieces.
She took home with her my Apron Strings Dresser,
and my Flow Blue Milk Painted Desk.
Then I met Ms. Conner From Ohio
Then, about an hour later I received another phone call from the mall, letting me know that a lady from Ohio who reads my blog called the mall looking for me because she wants to buy some things she saw on a recent post, as well as talk with me about Fusion paint.
This lady left her number for me, so I gave her a call back and had such a nice, encouraging conversation with a lovely Ms. Conner in Ohio.
We chatted about my blog, the items she saw that she liked, as well as about her twin granddaughters and the high chair she wants to paint for them.
Ms. Conner shared with me how she is a cancer survivor and she is looking for a paint that is very environmentally friendly, and how she thinks Fusion Mineral Paint is just what she needs.
At the end of our conversation, she jokingly chided me for not selling more of my finds online, so that people like her can snatch them up.
She told me about how she will be making a trip to Texas soon and that she has a route mapped out to visit all of these antique and vintage shops she reads about.
She joked that her friends know if they want to spend time with her while she's here, they better plan on doing some shopping.
That's just how she is 🙂
I commented to her that I understand completely–antiquing is in my blood, heck I even got engaged at a flea market!
Ms. Conner laughed and laughed, saying I should definitely share that story on the blog (which isn't a bad idea!)
She commented on my sweet little boys, told me I had a kind spirit and she knew I would succeed, and even texted me pictures of her precious granddaughters.
It was the first time I have ever spoken to someone directly who reads my blog that isn't a local friend.
I was humbled to think that a lady in Ohio would take the time to read what I have to say and offer me such kind and encouraging words.
Ms. Conner, if you're reading this, it was a true blessing talking with you.
So, I'm sending her way these lovely ballet slippers (presumably for those cute granddaughters?),
some Fusion paint, and a few other things she saw.
And I'm feeling good about hunting for more furniture to makeover now since I have sold some pieces and have room in my booth again.
I'm hopeful I've learned my lesson.
Pity parties are never helpful, and nobody has any fun attending them.
Running your own business is just hard, and comparing your results to others is rarely profitable.
I have to just be myself, follow my gut, and do what I know how to do. If people like it, then they will buy from me and follow me. I can't be anybody else but myself, so why try?
Thank you so much to all of you follow this blog and are customers of Lost & Found.
I am truly humbled that I get to be a part of your life and that I can maybe add a little encouragement and beauty to your day.
You all certainly add plenty to mine 🙂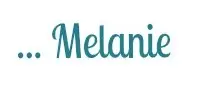 Linking up to: Project Inspired, Show & Share Party Feathered Nest Friday