Over the weekend I got a text from Julie, the owner of The Feathered Nest, asking if I could get together a half-painted piece of furniture to showcase in her Fusion Mineral Paint window display. I loved the idea so much of having a half-finished piece, but I didn't think I had any pieces on hand that would fit in her window space.
Then I remembered the little coffee table I had stashed upside down on a shelf in my garage. I don't usually makeover coffee tables (probably because I don't own a coffee table, but that's another story for another day), but this one caught my eye when I saw it a flea market last month. I was attracted to it mainly because of its wood cutout detail and mirrored top. Bonus points too that some of the silvering was coming off of the mirror in places–I love an old mirror with that weathered look!
Once I brought the table home though I was completely stuck on what to do with it. So it sat on my shelf in the garage, just about forgotten, until I got Julie's text.
So then I figured if it was going to be a window display piece, I needed to paint it a distinct color for it to really have that "wow" factor, rather than going with my usual soft blues and grays.
I decided to go with Fusion Mineral Paint Liberty Blue, a saturated, bold blue that I have been wanting to try out.
Ok, so this is the "official" Fusion Mineral Paint color board shot of Liberty Blue, and personally I think it's pretty off (sorry Homestead!!) I don't know if it's lighting or editing or what . . . but in reality Liberty Blue is not this bright. In real life it is much closer to a navy color than a royal blue.
So yesterday I went ahead and ran a piece of Frogtape right down the middle of the coffee table and went to work painting half of it. I posted a teaser picture of the table on my Facebook page, and it went crazy! I really wasn't planning on making a post out of this project, but everyone on FB was loving this little table so much, I thought I might as well show you more of it 🙂
The Liberty Blue ended up adding this super glam-factor to this coffee table, which kind of surprised me. It's really the perfect piece though to show how paint can totally change the character of a piece of furniture.
Have I talked about it enough???? Here it is:
So, you can see the real Liberty Blue is nothing like the color board above. It's deep and rich, with a slight purple undertone.
It was a pain painting inside and behind all of those little cutouts, but once I started working on the table I knew the finish needed to be sleek and not distressed at all, so I made sure to cover every inch of wood showing (well, on the painted half at least!)
I also went ahead and added some glam to the table feet using some of Fusion's metallic paint. This is the same paint I used to freshen up the china cabinet hardware on my custom project a few weeks ago.
Now check out those glam little feet!
Isn't that so fun? This table really is so different than what I normally do, but I'm loving it.
Just look at how simple paint completely changes the entire look and feel of this table–from Country to Hollywood 🙂
And just a few funny pictures for you all . . . my dog got excited that I went outside to take these photos and thought it was time to go play fetch.
Photo bomb!
Haha!
So, if you are local, be sure to wander by The Feathered Nest on 15th Street in downtown Plano to see this little table in the window display. And I guess once it serves its time, I'll finish painting the rest of it and it can find a new home in someone's high-glam living room 🙂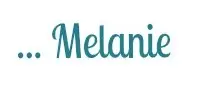 Linking up to: Vintage Inspiration Party