Craigslist has not been very kind to me lately, but my luck began to turn around a few days ago.
I saw an ad for two antique French upholstered chairs that were for sale right down the street from me for a great price.
When I went to see them the next morning, I had no idea what all else I would find at this house!
The husband of the lady selling the chairs opened his front door and invited me in.
As soon as I stepped through the door all I could see was old furniture . . . literally, piles of it, filling the front room and the other two adjoining rooms I could see into.
At the front of the pile were the two chairs. They ended up being a little out of my league, upholstery-wise, so I passed but asked the guy what else they were selling.
He said, "Everything you can see!"
In his words, his wife and daughter "went crazy on Pinterest" awhile back (none of us have ever done that, right?) and started stockpiling old furniture to makeover.
The makeovers never happened though, and the furniture just sat in a storage unit gathering dust. He decided he was done with paying the storage rent and moved everything back into their house so they could start selling it off.
I tried to strike a deal with him then for this incredible art deco buffet and matching china cabinet, but we were too far away on price.
I was able though to walk out with this adorable little waterfall chest of drawers for super cheap.
It needs a little love,
and some new hardware, but structurally is in great shape. My plan is to try my hand at some more hand-painting after giving it a pretty coat of chalk paint.
I think these chest types look a little too plain just flat painted, they need something decorative since the paint covers the pretty wood patterns.
I love this art deco chest from Miss Mustard Seed.
I don't think I can replicate a design this intricate, but you get the idea. Like this one though, I plan on replacing the half-there art deco handles with some updated knobs.
But here's the rest of the story . . .
Since the seller's wife was not at home, he asked if I would like to come back sometime so she could show some more of what they have to sell.
Apparently, there was more there than what I was able to see!
I passed along my cell number, hoping to hear from them, but expecting that I probably wouldn't.
The next day though, I got a text from the couple saying they had found several more things they thought I might want.
Would I like to come over and look before they listed any of it on Craigslist? Of course!
I went back this afternoon with cash on hand and my husband's big truck.
As they walked me room to room, upstairs, and into a packed-to-the-ceiling garage, it became clear that I had only scratched the surface the other day!
Not only was there a ton to pick from, but they let me name my price and were willing to make great deals to free up some space in their home.
I literally packed our truck full, both the bed and cab!
For less than $400, I walked away with a Duncan Phyfe dining table and 4 chair set, Duncan Phyfe vanity with mirror, Dixie french provincial chest on chest, and 4 solid wood farmhouse chairs.
I would have bought more, but I was out of money! And the best part was it was only less than a mile drive back to my house.
Why drive to a far away flea market when I can just go picking here in town?
They were a very nice couple and they invited me back to look more whenever I wanted. Amazingly, I think the wife is still wanting to hunt down more pieces.
I joked that I just may start paying them a finder's fee and let them do the hunting for me.
So with the Basset french provincial set, I bought two weeks ago,
the farmhouse table and chair set from last Saturday's garage sales,
and this haul from Craigslist, I think I'm set for makeover pieces for a while 🙂
Has Craigslist been kind to you lately?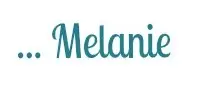 Linking up to:
Silver Pennies Sundays, Nifty Thrifty Tuesdays, The Scoop, Inspire Me Tuesday