I have been on a furniture buying binge lately. Sometimes I can't help myself when I see something great for sale.
That's the story of these two oak dressers . . . Both were being sold for a fantastic price and were in very good structural shape.
These are actually my favorite size and style pieces to makeover. They have beautiful, solid wood tops that can usually be salvaged, and are small space pieces that don't require large amounts of paint to make beautiful.
So that's why I bought them both! Oak dressers of this size are hard to find for a reasonable price in my area, so I have to act when I see them.
I have plans to use some feminine color milk paint on them both, and embellish them as well with some hand-painting. The dresser on the right was my project this week, and as I had hoped it was a super-quick makeover.
I don't have any in-step photos of this one, just some good after shots. If you want more information on milk paint or see more step-by-step milk paint makeovers, I have written some past posts that may be helpful here, here, or here.
So here is little oak dresser #1, freshly updated with MMS Milk Paint in Apron Strings:
I shared a preview of this dresses on Instagram, and Rachel from Shades of Blue Interiors correctly noticed that the design is a copy from the original masterpiece of Miss Mustard Seed. It has been said that imitation is the highest form of flattery, so I hope Marian feels quite flattered 🙂
I love this cherry blossom motif, and knew that it would be the perfect way to add some additional interest to the flat panels of this dresser. It's still a good idea even if it's a copy, right?
Apron Strings is a beautiful color, ranging from a salmon to a coral to a pink, depending upon the light and how well the pigments are mixed.
The white cherry blossoms make a lovely contrast.
I did not sand this piece at all or apply the bonding agent, but the milk paint stuck really well. It did it's thing and wound up with the perfect amount of subtle chippiness–a finish only milk paint can produce.
I loved the original brass hardware, so back on it went. The flourishes of the backplate compliment the cherry blossoms.
I got lucky and did not have to refinish the top of this dresser. It was about 98% scratch free (which is enough for me–I don't strive for perfection in these old pieces), so all it needed was a coat of Hemp Oil to bring back it's shine.
So there is oak dresser #1! It will probably be a week or two before I get to work on #2, I have a custom project waiting for me on my back patio.
Even if you've seen this design before, I hope you still enjoyed the dresser. Maybe it can inspire another copy or be a springboard for another cherry blossom design. Imitate away!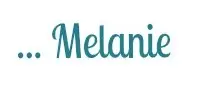 Linking up to: Silver Pennies Sundays, Metamorphosis Monday