Several years ago when my grandmother passed, my dad gave me a box of old framed photos that had been in her collection. My grandfather was still living, but was being moved into a smaller assisted living facility and was ready to downsize again.
Inside the box was a treasure of family history, including my grandmother's black-and-white wedding portrait as well as a portrait of my great-great grandfather.
My favorite thing I pulled out of the box though was this 5 x 7 photo of a little boy talking with Santa.
I wasn't sure who the child was, but could tell by his face that it wasn't my father. Whoever it was though, the photo certainly was from an era past, given the adorable outfit the little boy is wearing (if only I could dress up my own boys like that!).
After a little investigating, I found that the boy in the photo is actually my Uncle Jim, the eldest of my grandmother's three sons. The picture was taken in 1953, when Jim was 6 or 7 years old. My uncle never had any children, and passed away over 10 years ago. My sweet grandmother never quite recovered from the loss of her eldest son, and I can see her now treasuring the precious picture and the memory of him as a young boy.
This photo is one of my most favorite Christmas decorations I put up each year. I am so thankful that it wasn't lost or given away, since my uncle didn't have any descendants. I think my family now has the privilege of passing on this family memory to further generations.
Compared to the pictures with Santa my kids take each year, this is an artistic masterpiece! I love the grainy texture to the print, and the expression on my uncle's face is priceless. And for goodness sake, is that not the best Santa you have ever seen? The whole composition of the photo, to me, just speaks of the timeless magic of Christmas to a child. I absolutely adore it.
If you would like to print off the photo for yourself, I have made it available here to download. I realize some people may think it strange that I am sharing a personal family photo, but I believe it's another way to help my uncle's memory live on and to share his story with you all.
Merry Christmas!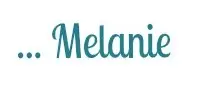 Linking up to: Fridays Unfolded, Say G'Day Saturday Holiday Link Party