The end of the year is approaching, which means it's time for all those "Best of 2015" posts 🙂 I enjoy looking back at the stats from the year and seeing, overall, what you all enjoyed the most. And I get to relive the makeovers a little bit in the process as well.
So, today I have for you the Top 5 Furniture Makeovers of 2015 from Lost & Found for this year.
This gigantic project was a custom work piece from a lovely friend-of-a-friend. She was certain about wanting the cabinet all white–which is usually not my favorite way to go–but it worked so well!
It certainly helped the appeal of the post that my client's dining room is gorgeous and very easy to photograph 🙂 Here's another bit of good news–this client referred me to another friend, and I am in the midst of making over her large buffet with the same color treatment. So stay tuned for another Fusion Champlain White piece in another stunning dining room!
I think personally this piece is my favorite of the year. I adore these type of little chests–they are such versatile pieces and often very easy to makeover. My friend Lori decided she wanted this chest before I even started working on it, so the Layla's Mint was her color choice.
It was the perfect color though, and I have to admit that the hand-painted flowers I think are my best yet 🙂 And look at that amazing hardware!!
Here's another small oak chest, this one painted in Fusion Buttermilk Cream. I don't work a lot with warm colors, but this is such a pretty, sunny shade of yellow that I think it's won me over.
I accented this piece with more hand-painted details as well as Fusion's Antique Glaze to bring out the depth of the oak wood grain. This little piece didn't last long in my space, I think only 9 or 10 days!
Are you seeing a theme here? This Maple chest is my most recent makeover, but it was popular enough in this short time to make the list.
I think this was literally the quickest makeover I have ever done. The color Linen has fantastic coverage–this was about a 1.5 coat job. And the finish is so smooth and almost creamy . . . I really love how it turned out. I tried talking my husband into keeping it as his nightstand, but he said it was "too girly"–haha. Turns out I sold it to a wonderful lady who is redoing her teenage daughter's bedroom and she was planning on using it as her nightstand . . . so maybe his instincts were right 🙂
This dresser was definitely the steal of the year. I paid under $100 for this beautiful, burled-wood large dresser–I am sure this piece new was well over $600-700 because of its burled wood veneer.
Unfortunately the top of the dresser was in pretty bad shape, so I had to cover it with paint. The dark, Ash paint was the perfect color to contrast the wood though, and luckily I was able to salvage the drawer fronts by fixing the small scratches with a little Hemp Oil. I'm not sure who purchased this piece, but I like to think it's now a statement piece in someone's dining room or maybe master bedroom.
So there you go! Any surprises on the list? Any pieces you think are missing? There were many more makeovers this year, feel free to take a look back to see if there were any you may have missed:
Apron Strings Milk Paint Dresser
Fusion Inglenook Drop Leaf Table
Two-Toned Antique China Cabinet
Kitchen Cabinet Turned Potting Bench
Liberty Blue Modern Chest of Drawers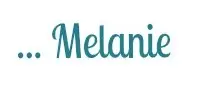 Linking up to: Project Inspired, Wow Us Wednesdays