A few weeks ago I dropped into my local Habitat for Humanity ReStore, looking for some faux wood blinds, but instead found this:
I haven't done alot of furniture hunting at ReStores (check here to see if you have any in your area), but after finding this beauty I may go back more often.
It's a great, solid wood piece with some really intricate trim and detail. Bonus that it also had all of its original hardware (I had already started taking it off when I remembered I needed to take a "before" photo), and that it was priced under $50–score!
I have been looking for a piece to paint in one of the Fusion Mineral Paint (what's Fusion?) whites, and this was a great candidate. The Fusion whites can be a little tricky, and I wanted to have a piece in my booth space that showed how great a white Fusion piece can look if you have the proper technique.
The topcoat finish on this desk was pretty rough though, and needed lots of smoothing out before I could start painting.
These deep scratches would show up underneath my paint, and so needed to be sanded out.
There was also a lot of "alligatoring," where the finish is flaking off.
All of that texture is bad news for paint–it's best to get your surface as smooth as possible. I ended up taking out my orbital sander and running it over the whole piece.
While sanding down the drawers, I decided that their wood grain was too beautiful to cover up, so they would get new coat of stain and stay natural.
Aren't they pretty?? And they took maybe 3 minutes to sand all the way down.
So the key to working with Fusion whites is to always use a base coat of the Fusion Color Blocker.
The Color Blocker will provide a great basecoat that helps the wood transition from dark stain to a white paint. Using the Color Blocker underneath a Fusion white saves you at least one, if not two coats of white later on.
So after one coat of Color Blocker and two coats of Fusion Limestone (a creamy, off-white), then a quick re-stain of the drawers, here is the new desk:
The white is so clean and crisp, and 2 coats gave me perfect coverage.
I'm so glad the drawers ended up being in such good condition. Leaving them stained I think really ups the elegance factor of this desk, and takes it from a basic white piece of furniture to something really special.
I did give each drawer as well as the top of the desk a coat of Fusion Wax Finish to help boost durability, but remember, Fusion on its own needs no sealer.
All of that great rope trim and floral detail shows up so well with some light distressing.
Before I forget, the hardware got a quick facelift too with the help of one of my favorite products:
Isn't that incredible?
So, I think the Habitat ReStore may be a great new place to regularly hunt for inexpensive flips. And now I have a great piece to display in my booth that shows off a Fusion white.
This desk will soon be available for purchase at my Antique Company Mall booth space, for $245.
Lastly, if you hadn't had the chance yet, please take a few minutes to stop by The Painted Drawer to visit Suzanne's great blog and enter to win her Labor Day Giveaway. I am partnering with Suzanne and offering $25 worth of Fusion paint, and the winner will also receive some General Finishes and D. Lawless Hardware products!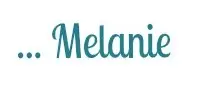 Linking up to: Made by Monday Metamorphosis Monday