Back in April I shared about the landscaping project we were taking on in our front yard. If you remember, our home has suffered from a significant lack of curb appeal for several years–in part because it is a typical box-style Texas home with no character–but mostly because of the complete lack of landscaping on one whole side of our house (due to the necessary removal of uni-bush infested with poison ivy).
Here is a photo from back in April before we planted the bed, and here it is now.
So remember I live in Texas, where in summer temperatures hang out in the triple digit range for weeks on end, rain clouds become a distant memory, and sprinklers can only run twice a week (if the City is feeling generous). With those conditions, it's a miracle that any plants can live through the summer!
I am happy to report that 90% of what we planted has made it so far–yay!
Some of my favorite parts of the front beds are the trio of Mexican Feather Grass plants,
the Purple Salvia (which went crazy!),
and the Portaluca.
I am a sucker for anything that trails, and I love how the Portaluca has fallen over the edge of the bed in some places.
I am also looking forward to cooler temps so I can see what this Pink Muhly Grass is going to do.
I have heard that it is gorgeous in the fall. I decided to plant the Muhly grass next to our front door, rather than two tall tree-like plants because I like the looseness of grasses and I was afraid a larger shrub or tree would make the entry feel crowded.
A few plants have not done so well, like a this sad little Dwarf Nandina I found on clearance, now hardly discernible from the mulch.
Some of the plants were more costly than others, but I think the most I paid for any one plant was $24.99, and that was just one or two. Most were in the $3.99 to $6.99 range, and all but the Portaluca should return next year.
We also saved money by getting the bed dirt from a local program in our city. Each Saturday, every city resident is allowed to come get as much composted dirt as they like from one transfer station in town, until the pile is gone. That free dirt alone saved us a ton of money.
We also cut down on cost by not buying any edging for the beds. My husband has been practicing his skills with the weedeater and is working to edge a nice line along each bed.
There is some grass that works its way in, but it's been a manageable amount.
Also in the spring we took down a portion of our fence that extends from the side of our house and replaced it with a short, picket fence. That's another post for another day (as it still isn't sealed and trimmed out), but it has provided a nice place to hang some pretty flower boxes.
So here is a full picture of our house front as it looks today.
We still need an additional crepe myrtle tree to plant on the right side, as well as a few more perennials to fill out the beds. I have big plans too for a project that will add some much-needed architectural interest to that big, boring slab of red brick on the right. And I need to fix all of those janky blinds inside. Ughh.
Maybe something like this . . .
Some board and batten shutters, more window boxes, some climbing vines to add height to our entrance . . . More projects for another day!
So that's where Operation Curb Appeal stands today. And to close, I'm sharing a totally unrelated picture of my boys headed off to their first day of school, since you all seem to enjoy seeing them every once in awhile 🙂
And one more, lest you begin to think that we take ourselves seriously around here.
Have a great weekend 🙂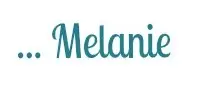 Linking up to: Silver Pennies Sundays