Since we moved to our new house almost 2 years ago, I've slowly been making updates throughout different rooms. Our main living spaces were my first big focus, so our living room got its makeover pretty early on.
You may remember that it started looking like this . . .
I know . . . yikes! For what it's worth, this photo was taken about 2 week after we moved in, so hence the random furniture stuck throughout the room.
You may remember back last spring, I shared how our living room makeover was coming along.
We all agreed it was much better! But even in that post, I still wasn't ready to show off the other half of the space, because it still looked like this:
Yeah . . . that orange wood mantle and black granite tile surround just wasn't fitting with my tan, blue, and blush color scheme.
So making over this fireplace was my next big project. I knew a bit of paint would take care of the wood mantle itself, but the granite tile was still giving me issues. I decided instead of trying to chisel it out and install new tile, I would use paint on it also. It was a bit of a gamble, but I figured if it didn't go well, I would be back in the same space where I started. So, why not give it a go?
That's one thing I've learned about DIY decorating over the years– sometimes you just have to step out and try something new.
And really, I love how it turned out! I think you will too 🙂
So I'm gonna spend the rest of this post walking you through how to update your fireplace with paint, in case you want to try it yourself!
This post contains links to websites outside of LostandFoundDecor.com. These links are provided for your shopping convenience. It does not cost you any more to purchase products through these links, but we do earn a small commission when you do and it helps to support our blog. Thanks for the love!
DIY Fireplace Makeover Materials:
Step One: Clean, Tape, Sand
The first step always when painting is to clean your surface well. So I gave the whole surface a wipedown with Fusion's TSP. After it was dry, I scuff-sanded the wood mantle lightly, just enough to open up the pores of the finish some.
After I wiped off all the sanding dust, I taped off the metal fireplace parts so I could avoid getting paint on them. Frog Tape is my go-to painter's tape, I find it does the best job of actually sealing the tape line so the paint doesn't seep under.
Step 2: Prime the Mantle and Tile
Because the wood mantle had a pretty glossy finish and also because it was such a potent orange color, I decided to go ahead and paint on a basecoat of primer. Most often, primer isn't needed under Fusion Mineral Paint, but I figured I had some and it certainly wouldn't hurt to use it. For sure I needed to prime the tile–that granite is super slick, and I wanted to make sure the paint would adhere well.
So . . . It was a good thing I decided to go ahead and prime the wood mantle, because after one coat, this happened:
That my friends, is not good!
When your paint "laces up" like that, it means something really icky on the surface is resisting your paint. And remember, I did clean this first and this is also adhesion primer we're working with, so I was super surprised to see the primer not adhering!
My best guess is this: the fireplace is gas, and this was the dead center of the mantle. When the fireplace had been run in the past, the gas-produced fire must have given off some chemical that built up on this section of the mantle as the heat rose. It looked and felt clean, but something had sunk into the pores of that wood and it just did not want to be painted.
So here is a paint lesson for you–sometimes weird things happen.
99% of the time paint products work exactly like they are supposed to, but on rare occasions they don't. And it's really not the paint's (or this case, primer's) fault . . . it just means there was a condition on the surface I was not aware of.
So if this ever happens to you, don't panic! Just step back, and take a minute to problem solve.
I decided to fix this spot, I would sand off the laced up primer and try applying some of the Fusion Ultra Grip. It is hard, pure acrylic and sticks to just about anything, no matter what. I hope it could defeat whatever was on this section of the mantle!
I painted a light coat of Ultra Grip just on the spots where the primer wasn't sticking, and let it sit overnight per the instructions. The next day, I tried painting on another coat of primer over the Ultra Gripped spots, and here's what I got:
Better, but there were still a few spots where the primer didn't want to stick. So I repeated the same process with another coat of Ultra Grip, and the third time was the charm! The whole mantle was now primed and there were no more adhesion issues in that spot–whew!
While I was working on the never-ending mantle priming, I also rolled on 2 coats of primer over the granite tile, waiting a day in between each coat. After the first 2-3 days of the primer being on there, I could still scrape it off if I tried hard enough. But after about 7-8 days, it had cured up well and it wouldn't scrape off anymore–success!
Step 3: Paint Base Color of Tile Pattern
With everything primed, I was now ready for paint. I decided to start with the tile first, because I knew the process of stenciling along the edges would get kinda messy, and I didn't want to have to worry about messing up the mantle paint. It would be easier down the road to tape off the stenciled tile when it was time to paint the mantle.
For the base color I chose Chateau. I didn't want a pure white because it would be too harsh a contrast. Chateu still "reads" white, but it also has enough gray in it that it plays well with my gray-beige wall color (SW Agreeable Gray, if you're wondering).
I rolled on 2 coats with my microfiber roller, waiting 3-4 hours in between each coat. I painted right over the grout and all, creating a nice, blank slate.
Step 4: Stencil Tile Pattern
Now the fun part starts! I wanted the tile surround to have a patterned tile look, so I bought this stencil from Amazon.
My granite tiles were 12″ square, so I chose the 6″ x 6″ tile so I could fit two stenciled patterns into one of my granite tiles. My goal was to line up with the existing grout lines as much as possible, but if I was off a little bit, it wouldn't matter so much since I painted the grout white also.
For sure, if you are doing a large stencil project like this, buy at least 2 stencils! Having multiple ones to use makes the project go so much quicker, and once you get to the end where you are trimming them to fit weird spots, you will be glad you have that extra one as well.
I decided to stencil all the full pattern spots first, then work on the spaces where I would need to trim the stencil later. So I lined up the stencil right in the top middle of my surround and used that as my starting point. For the color on the pattern I chose Soapstone, and dark bluish gray.
Patience is key when you are stenciling. You do not want to rush it and try to stencil on too much paint at one time, or it will bleed under the stencil. So work slowly, either rolling or pouncing on a few light coats of paint.
After I finished each section, I untaped the stencil and moved it to the next spot, making sure to line it up as best as possible.
Eventually, I stenciled all of the full pattern spots, and only the weird trimmed spots were left.
I'll be honest, at this point things slowed down a bit! The process of trimming the stencils to fit the smaller areas was a bit time-consuming. But I just worked at it a little bit each day, starting off with the largest sections left and working my way to the smallest.
This is what I was left with, when it was all said and done.
See again why it's handy having more than one stencil? It just gives you more to work with when you're trimming them to fit the tiny or irregular spaces.
Step 5: Paint the wood mantle surround
I let the painted tile cure for about a week, then taped it off so I could paint the actual mantle. I was going for a neutral color but wanted it to still stand out a bit. I chose Fusion's Algonquin as a darker neutral, and two coats provided perfect coverage!
Remember, Fusion does give you a matte finish, so if you decide you want to add more sheen you can do that with a bit of the Tough Coat. I was happy with it the way it was and ready to wrap this project up! So I left the Algonquin as it was.
Ready to see it all finished??
Quite a difference, don't you think? Scroll back up to look at it before, just for fun 🙂
It wound up being worth all the time it took in the end! I love the new look and think it compliments the rest of our living room perfectly now.
The stenciling isn't 100% perfect–there are a few spots that are kinda messy here and there, if you look close enough. But I think that adds a little character, as real tiles also probably wouldn't be completely uniform.
My sweet little dog was just too comfy in his bed, I felt bad for making him move! So I decided he could hop into the photos.show
Overall, this look compliments my style so much more and really brightens up that whole side of the room. Now when I share living room photos I can show the whole space!
So how about durability?
Well, the paint is adhering to the tile and mantle perfectly! I can't scratch it off either surface, and we have now gone through Christmas with decorations all on the mantle, and it still looks great.
What about heat?
So, that's a bit of a tougher question. There are very few paints that are truly rated for high heat, and usually they only come in a few colors. Fusion can withstand hot temperatures, but it's not a true high-heat rated paint. As I understand it, as long as I can still touch my hand to the surface of the tiles when this fireplace is on, Fusion will stand up to the heat.
And honestly, this fireplace is mostly decorative. We haven't burned it since we moved in (we don't even have any gas logs in it yet!), so I can't say I have tested it. But again, the other option was ripping out all the tile and making a gigantic mess, so I figured with the amount we are using the fireplace, it was worth taking a small risk on painting it. If we ever do get logs installed and run it, I'll let you know how it goes 🙂
Pin this Resource!
What do you think–would you ever give a project like this a try? This is my second major stenciling project (my first was stenciling a tile kitchen backsplash, you can see that here), and I'm really happy with how they both turned out.
I'm sure using paint rather than ripping out the tile saved me a bit of money, it for sure saved my sanity! I really do love painting, and this was a fun new way to use some of my favorite products.
Thanks for joining me today, I hope you feel inspired to go try and DIY an area of your own home!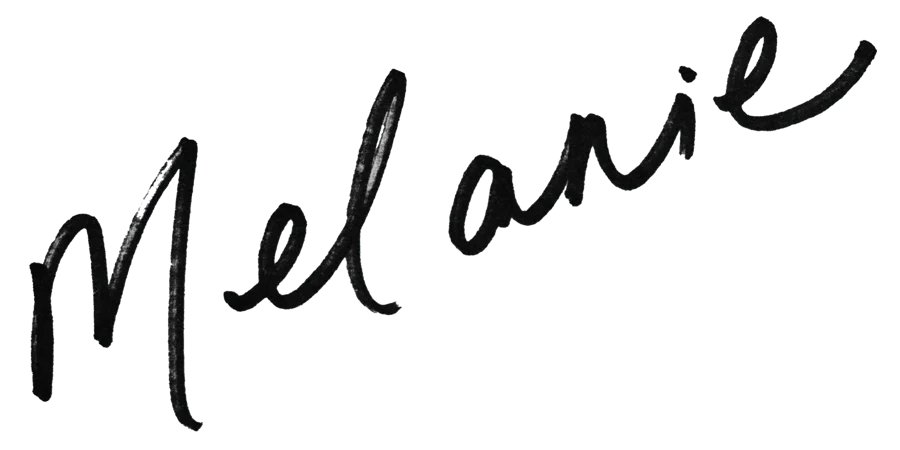 Linking up to : Fabulous Finds