Hi everybody! This is just a quick post with a few "after" shots of the Duncan Phyfe-style dining set I finally finished over the weekend.
I have had this set since this past October, and it has been lurking in my garage ever since. I finally got motivated enough to start working on it back in March, but the project stalled out a few weeks later when I decided I didn't like the first color I painted on the chairs.
I tried to do something a little different from my norm, and went with a light yellow for the chairs. But it just wasn't working for me! I set the 6 chairs back in the garage and waited a few more months for inspiration to strike again.
I decided to go back to my roots of painting in mostly blues and grays, so I chose Fusion Mineral Paint in Bedford for the chairs and Fusion Soapstone for the table base. (do you know about Fusion Mineral Paint?)
I thought the two different shades of gray would add some interest to the set and make it a little different from what I have done before. I looooove the way the set turned out using the two different colors, and I hope you do too.
I'm sorry, I don't have any before photos of the table, but imagine your average Duncan-Phyfe style set with shield back chairs.
Here is the set refreshed and updated.
The fabric for the chairs I actually picked out way back when they chairs were still yellow, but both patterns still worked perfectly with the Bedford gray. I have been wanting to use that red fabric pattern for about two years now, and was thrilled to finally have a project where I could put it to use! But I was afraid it might overpower the set, so I decided to temper it by using the more subdued blue and white pattern on two of the six chairs. I think it works.
The tabletop got a full sanding down and refinishing, along with 3 coats of Fusion Tough Coat to seal it.
I absolutely love the color of the Soapstone base, and think I am going to find some way to use that color in my own kitchen!
I did add a coat of the Fusion Antique Glaze to the table base to warm up the Soapstone some, but did not do any other antiquing or distressing on the table base or any of the chairs. I wanted the finish to be sleek and more modern.
This set is in the best shape by far of any dining set I have made over. All six chairs were sturdy and had no damage to their backs. The table just needed a refinish to clear up a few scratches, but had no chipped veneer or any other major issues. The set even includes a 12″ leaf and custom table pad.
Since this set is in such excellent condition I have it priced at $545, which I think is still a steal for a whole dining room table and chair set. I took it up to my ACM booth space today, so we'll see how long it hangs around before it finds its new home.
I leave in two days for the Haven Conference, thank you to all of you who have wished me well and offered your encouragement. I am excited, but have a long list of things to do before I board that plane!
I hope you all have a great weekend . . . I'll be back next week after Haven 🙂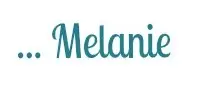 Linking up to: Wow Us Wednesdays