When I started this business a little over two years ago, I was 6 months pregnant with my third child and had a little tiny booth space (I always say about the size of a jacuzzi bathtub) that I was stocking with small vintage decorative items. I sold a lot of small mirrors, milk glass, old amateur art, and primitive boxes, frames, etc. Over the past two years, my little booth space has grown into a big booth space with lots of painted furniture, and I've added to my business custom furniture painting and this blog (read more about the story of my business start-up here).
As a stay-at-home mom, I had tried several other side businesses over the years as ways to try and add to our family income. Some did well, others not so well . . . but I was pretty sure with this venture I had finally found my nitch. I still wasn't sure though how much profit I would make and how quickly it would come, so I told my husband that my only goal was to make enough money for us to take a family trip to Disney World . . . sometime in the future.
My first year in the business I set back $500 of profit into our Disney fund. For my small little space, that was a good amount, but it wasn't enough to even get us a days worth of park tickets. I kept plugging away though, and when I moved into my larger space in February 2013, my profits increased and I started putting more and more into our fund.
Well, my little $500 savings has grown into a few thousand dollars, and with a little more future profit and some help from our tax return, our Disney trip has been booked! We'll be taking our three children at the end of September on a 5 day trip that coincides with my oldest two boys' birthdays. It's going to be a surprise–we won't tell them anything until we pick them up from school to go to the airport. I am so thankful and feel so blessed to be able to take this trip.
I wanted to share about this trip with you all because you have helped make it happen! But also, I want to talk a little about why we spent almost 3 years saving for this trip rather than just financing it on a credit card. Along with my passion for junk, I have another passion that's even greater–living a debt-free lifestyle.
When my husband and I married 10 year ago we were counseled to adopt a debt-free financial philosophy. This was a new idea for both of us, as we grew up in a world where most everything was bought on credit–clothes, furniture, cars, vacations, college, etc. I'm not faulting either of our families, that was just the way the economy of the 80's worked. As we started learning more about debt-free living though, it seemed to make perfect sense to us. Why shackle ourselves for years to come in payment agreements when we could instead experience the freedom of doing what we want, when we want, with our money?
So we made the commitment 10 years ago to live debt-free, with the only exception being a home mortgage. We had to make some changes then and there to keep our committment, like paying off some remaining student loans, getting rid of a car with payments in exchange for a junker cash car, and getting rid of all credit cards. We made many mistakes early on and also whined a lot about wanting to buy more than what our wallet could purchase. But over time, we trained ourselves to be patient with our wants and be very frugal with our needs.
Weren't we cute?
Ten years, two jobs, one master's degree, and three kids later, I can see many ways how our decision has already payed off. We live on a one-income ministry salary, which provides for us well, but is not a large income by anyone's measurements. Because of our avoidance of debt and strategic money management, we have been able to do a lot more with our money than many other people I know who live at our income level.
We didn't buy a house full of furniture on credit when we first got married. We used hand-me-downs, and bought things at flea markets. We bought old model, high mileage cars for cash, and set a monthly cash amount that we could spend on new clothes. When my husband decided to pursue his master's degree five years into our marriage, we were able to pay for his tuition in cash because we had no other payments to make. Two years later, because we didn't have any student loans, we were able to buy a house with 20% down and afford the payment on a 15 year mortgage. If we stay in this house, it will be paid off by the time my second graduates high school, and the long term benefits of being mortgage free by your mid-forties are amazing!
For full disclosure, we have received help at times along the way, like boxes of hand-me-down clothes for the boys, gifts cards to use on groceries, even checks in the mail. But 95% of that help we didn't ask for, it just came. I believe God has been faithful to always provide for us, but also I believe that people are more willing to offer help if they know they are giving to someone who is doing their best to manage their money wisely. Nobody likes giving to someone who you know is going to throw their money down the drain.
So back to Disney . . . we knew our income would not support a big family vacation, and we were committed to not finance it on a credit card. So we looked for ways to generate more income, and with great gratitude my business has been able to do that. Both my husband and I have done other odd jobs (mowing lawns, cleaning houses, delivering phone books) throughout the course of our marriage to help cover things we couldn't afford , and we're not ashamed of those things. We've learned the value of hard work and of saying no at times to things we want, which I think is a lesson most people in my generation need to learn. With our incredible blessings and secure lifestyles, my generation has embraced an attitude of entitlement about the material things in life. We think we "deserve" what we want, so it's no problem to slide that little piece of plastic or sign that payment agreement if it gets us whatever new thing we think we deserve. I don't mean to sound harsh, and I include myself in my own critique–but I think it's a general fact of most of our suburban culture today.
And also I don't share our story to boast, but rather as a way to inspire. If my family of 5 can live a debt-free lifestyle on our very modest income, under normal circumstances so can most others. It takes educating yourself about basic finances, discipline in your spending, and patience in your saving. But it can be done! And it brings freedom and a lightness to your home.
And if we can take this crazy crew to Disney World debt free,
then I bet you can take yours too.
PS–If you know my kids, please remember this trip is a secret!!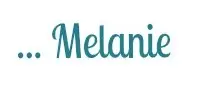 The Financial Peace ministry of Dave Ramsey has taught us most of what we know about debt-free living. f you want more information, visit his website at www.DaveRamsey.com. All information in this post is my own opinion, and is not sponsored by any third parties.
Linking up to :
All Things Thursday Blog Hop, Creative Inspirations, Catch a Glimpse Party,
Be Inspired @ Common Ground, Feathered Nest Friday, Fridays Unfolded